Interboro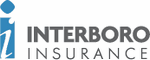 Our Mission
We are dedicated to providing financial protection for our customers with quality products and exceptional service through strong relationships with our brokers, while maintaining corporate financial security.

Claims Philosophy
Interboro's claims department handles all claims in accordance with California State regulations. Any person who presents a claim is entitled to courteous and fair treatment from our claims representatives. The claims professional assigned to the claim will work diligently to establish and foster an atmosphere of equitable and efficient claims handling.

Customer Loyalty
In addition to our dedication to outstanding customer service, Interboro remains loyal to its customers. In a market of constant change and uncertainty, Interboro Insurance is committed to its brokers and policyholders and will not cancel any policy due to threats of natural disasters or climate changes.