Get up to 4 free
car insurance quotes
in minutes!
California Car Insurance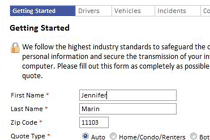 1) Tell us about yourself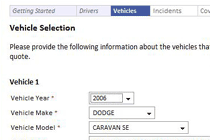 2) Select your car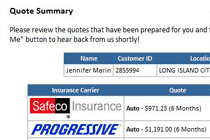 3) Get multiple quotes instantly!
Direct Choice Insurance is a full service insurance agency that offers comprehensive California Car Insurance. We have an extensive network of competing companies such as Hartford, Progressive, MetLife and Travelers - that we use to get you premium coverage at direct low rates. Use our service to get multiple quotes, personal service and a specialized agent that is always looking out for your best interests.
Get a FREE California Car Insurance Quote
We are always looking to save money when buying California Car Insurance. There are creative ways to save without sacrificing the quality and value of what we buy. Insurance is no exception. Buying insurance from an independent agent not only saves you money, but gives you added benefits that you can only get from someone who is looking out for your best interests.
California Car Insurance Info
BENEFITS OF USING AN INDEPENDENT AGENCY
Personalized Service
You will always be dealing with a personal agent who will advise you on the proper coverages, special situations, available discounts, things to look out for, and optional packages. This person is specifically assigned to your account and will consider your needs first, and then determine which company will be the best fit.
Multiple California Car Insurance Companies
Direct Choice Insurance agents have numerous options at their disposal; and they use competing companies to get you the most appropriate coverage at the lowest rates. They now the details of which companies offer the best coverages in different situations. For example, a company may specialize in California Car Insurance for younger drivers in metropolitan ares, while others for adults with good driving records. As company specializations change, agents keep up-to-date to make sure they match customers with the most suitable company at any given time.
Always Looking for the Best Coverage
Whenever your policy is due for renewal, your agent will re-evaluate your situation and see if there are other insurance companies that offer better prices and value. Your policy is never automatically renewed with the same company without review. If your current company remains the best match, fine, if not, the agent will get you a better policy with another company.
Your Agent is on Your Side
If you need help in any situation, you can rest assured your agent will fight for your best interests, not the companies. They represent you, not the company. Consider this: If you buy California Car Insurance directly from a company, the employee of the company who is handling your case – is looking out for the best interest of their employer, the company. On the other hand, when you buy insurance from an agent, he or she is always looking out for the best interest of their customer – you.
Building Relationships
You build relationships with Direct Choice Insurance .com agents. We're not just California Car Insurance providers, we are insurance specialists that can help you with all types of coverages; for your home, health, business or anything else. Our customers can call anytime and get advice on any aspect of their insurance needs. Additionally, our agents keep you informed with news and offers on insurance that can augment your lifestyle and goals.
Same California Car Insurance Low Rates
Many people know that buying direct from an insurance company will get you low rates. What many people don't know is that when you buy from an independent agent – you get the same low rates. The added benefit is that you get these low rates from the best available provider. Direct Choice Insurance offers you direct rates, a choice of multiple providers and coverages and options that suit your needs.
In Case of an Accident
Direct Choice Insurance agents will advise you in case of an accident. Remember, we work for you, not work for the insurance company. There are many laws, regulations and requirements for California Car Insurance that most people may not be aware of. You can be sure that an agent will explain them to you, and guide you in situations such as an accident.
California Auto Insurance
|
California Home Insurance
|
California Business Insurance
Compare up to 4 free quotes in minutes